Playscheme 2022.... we're back!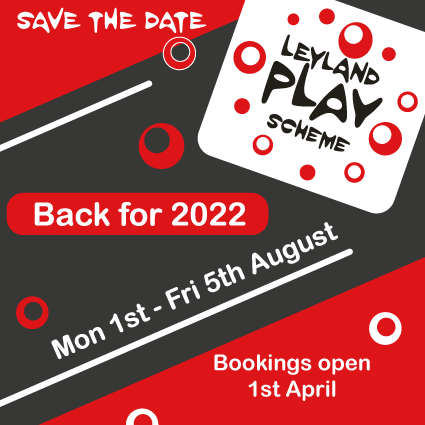 It seems forever since 2019 when Playscheme music filled the summer but after nearly 3 years Playscheme will return stronger than ever.
All of the Playscheme team are beyond excited at the prospect of a summer with Playscheme again.
Places will be limited but watch this space for more details -bookings will open 1st April 2022.
The dates for this summer are below.
Samlesbury Playscheme 2022              Mon 25th – Fri 29th July 2022
Leyland Playscheme 2022                     Mon 1st – Fri 5th August 2022